Meet Anypack in PROMAT 2023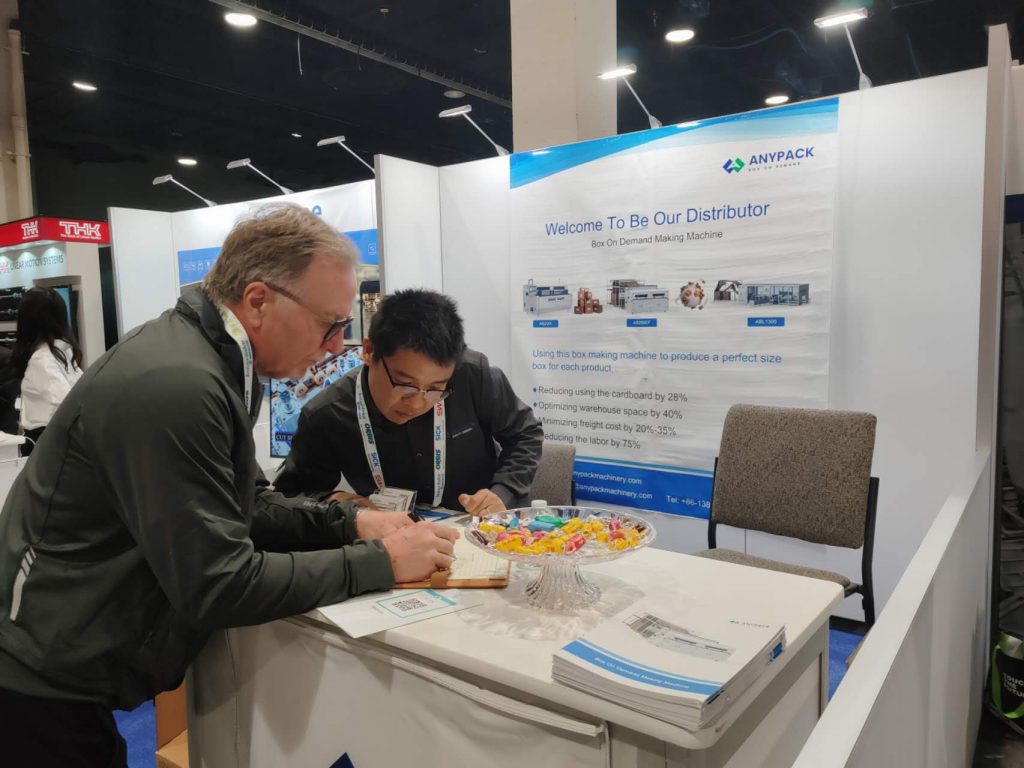 Anypack Machinery is participating in the PROMAT2023 logistics exhibition in Chicago, and the results were fantastic. The exhibition attracted customers from various countries who visited the Anypack booth and expressed strong interest in on-demand box machines.
The exhibition is still ongoing, and we invite everyone to visit Anypack's booth to learn more about our products and services. Our professional staff will be on hand to answer any questions you may have. Our booth No: N9813.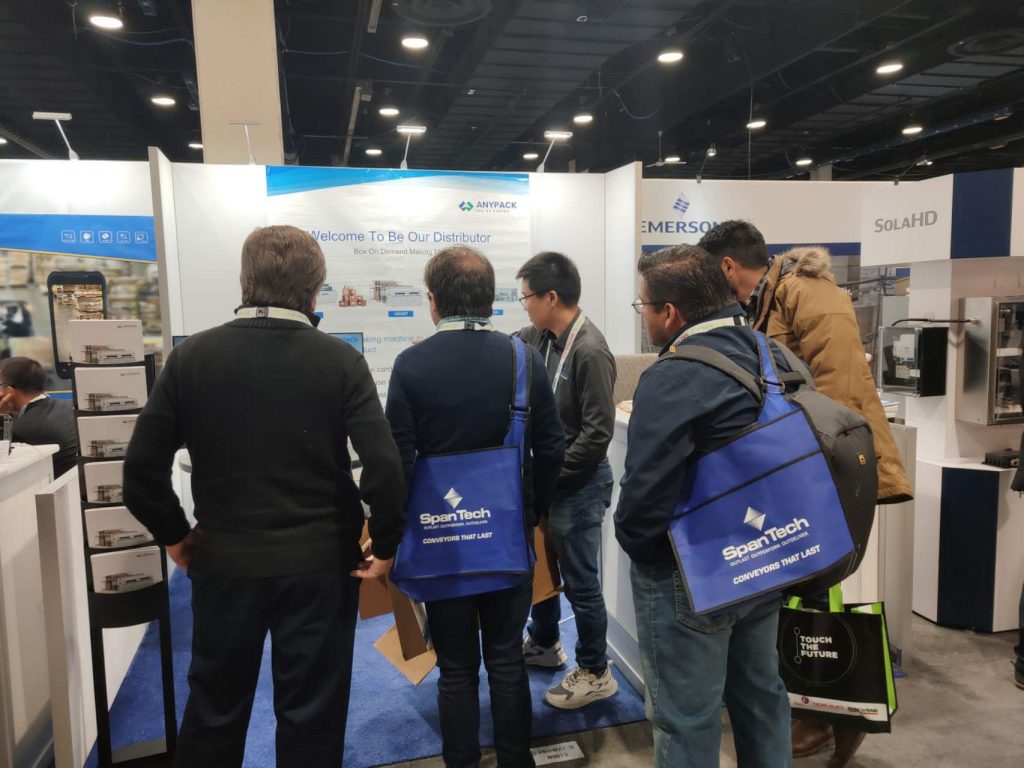 Anypack is a leading provider of on-demand packaging solutions, our machines are designed to help companies optimize their packaging operations and reduce costs. Our machines are easy to use, and they can produce custom packaging quickly and efficiently. Our customers have reported significant cost savings and increased productivity after implementing our solutions.
At the exhibition, we showcased our latest machines, including the Anypack ABL1300, which is ideal for high-volume packaging operations. We also demonstrated our software platform, which allows customers to easily design and produce custom packaging.
We are excited about the positive feedback we received from customers at the exhibition, and we look forward to working with them in the future. We believe that our on-demand packaging solutions can help companies of all sizes.