What is box on demand machine
Feature slitting, slotting, creasing, scoring and trimming in one compact machine.
Can make a box any time with any type and any size.
Changeover time 3-15 seconds.
One operator is enough.
Brief introduction
AB2500F box on demand making machine is specifically designed to meet the requirement of custom packaging.
With the features of fast switchover and relatively high productivity, it is a leading player in the emerging custom packaging system.
It is applicable for e-commerce packaging, fulfillment center, furniture, cabinet, manufacturing packaging, print marketing
Download Brochure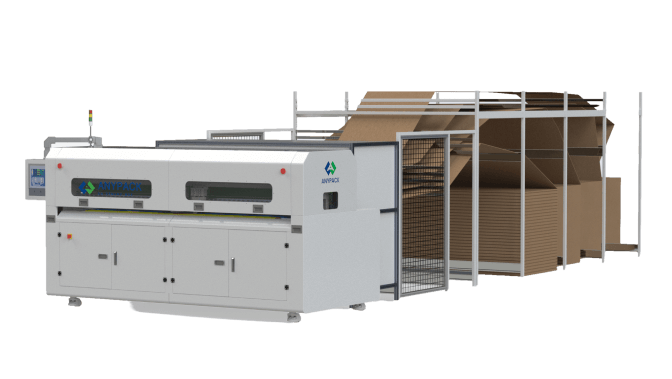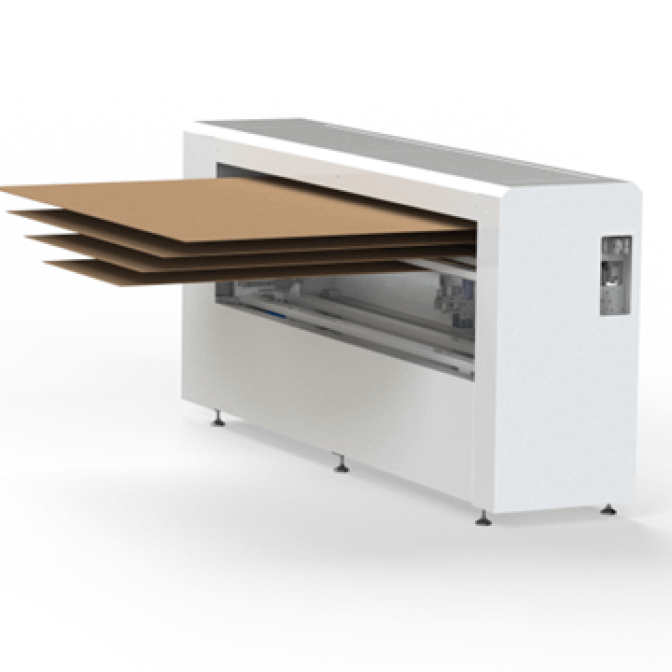 Paper Selector and Feeder
· Available in four different widths fanfold.
· The selector can automatically select the cardboard by appropriate width according to the product size.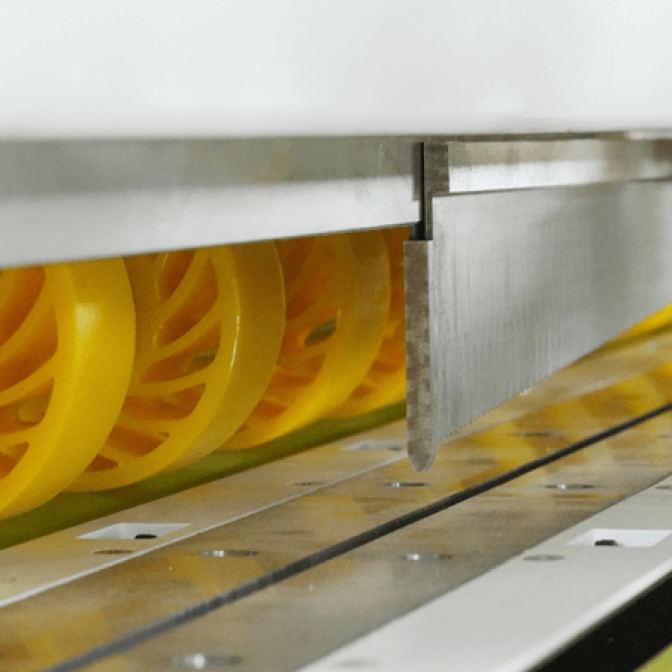 Slotting and Scoring System
· Special SKD11 steel from Japan.
· 2*500mm slotting knives symmetrically integrated on a beam.
· The edges of the carton are very neat and free of burrs.
· Super wear-resistant and does not need to be replaced for several years.
· We can provide customized slotting knives.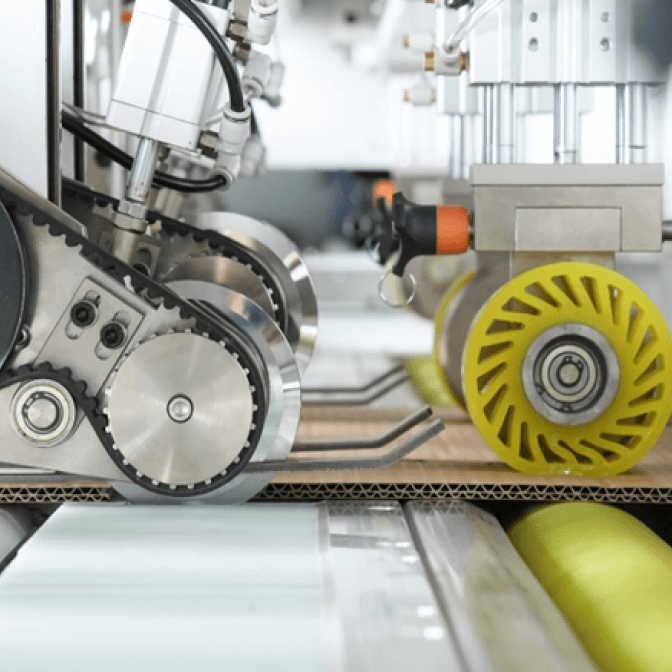 Vertical Slitting System
· The box/carton edges are very neat and smooth without burrs.
· It can perfectly replace the cardboard slitter.
· Tungsten steel blade, very sharp and wear-resistant.
· Unique active rotary circular blades technology (4 blades).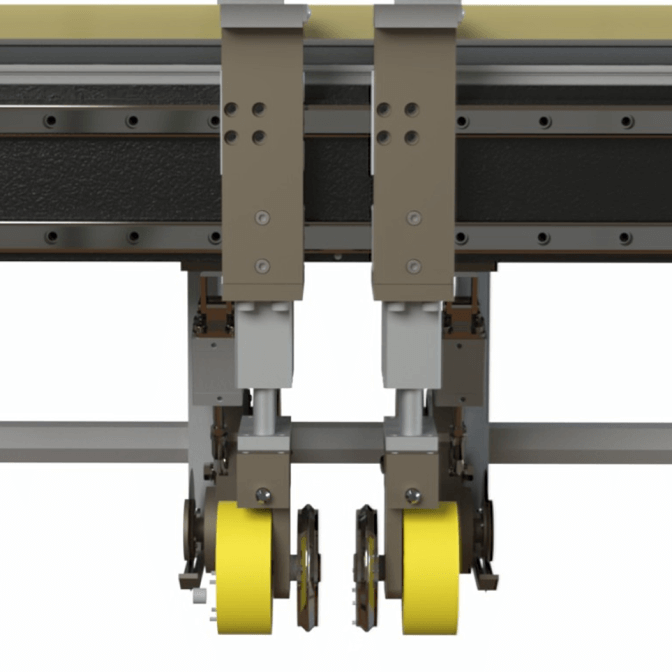 Vertical Creasing System
· Unique 3-line creasing wheels for better box forming and easier bending.
· Standard machine with 75mm creasing wheels
· 4 automatic creasing wheels.
· Minimum 20mm creasing wheels for option.
· Can make very thin furniture cartons.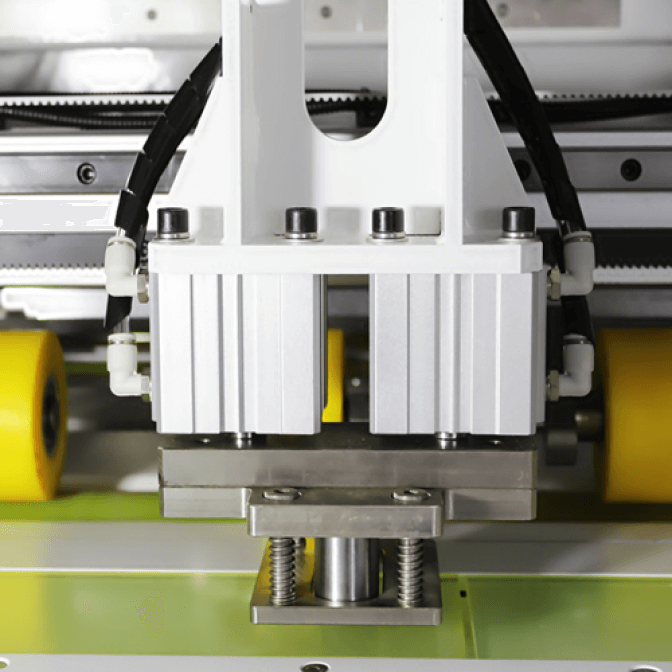 Die Cutting System
· Quickly die-cutting step with perfect effection
· Hand hole, vent hole, special-shaped rounded corners.
· Cheap module and easy replacement.
AB2500F Box Making Machine Work Flow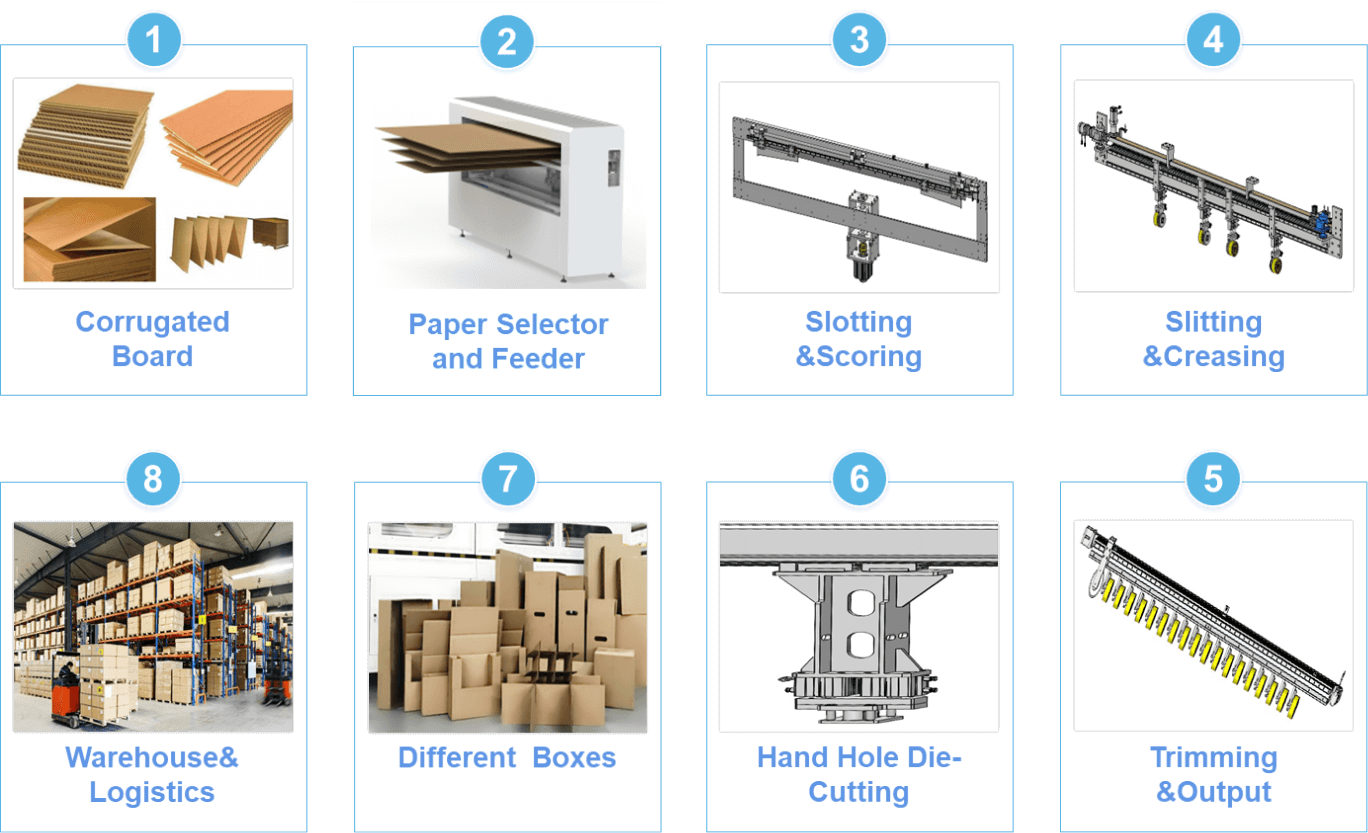 How will the Box On Demand Making Machine bring you more benefits ?
Designed on the basis of carton box machine AB2500, which retains the slotting, creasing, and cutting functions.
Support fanfold cardboard.
Any size, any style, just needs seconds,on-demand production.
Customized packaging solutions, avoid using fillers.
Labor-saving, cost-saving and easy-operated, all the settings just need seconds.
Reduce carton inventory as well as management cost.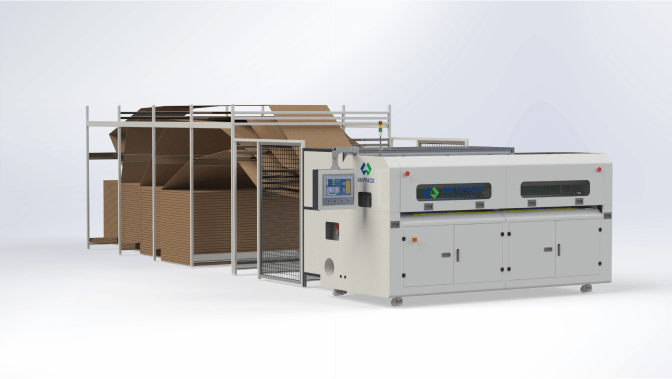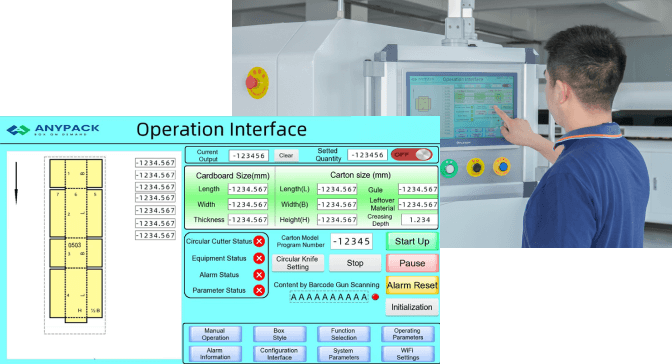 Operation System
Comes with four languages (Chinese, English, Spanish, Korean), can be customized according to customers needs.
Can Keep 2000 Operation Records, no need to repeat the input.
Easy operation, the interface is clear and easy to understand.
More than 85 box styles for your choice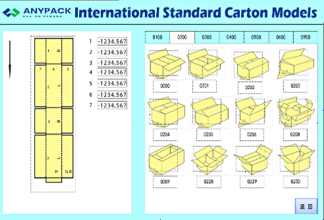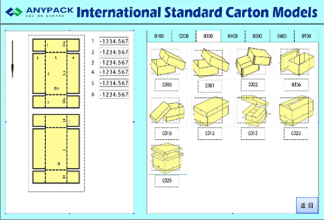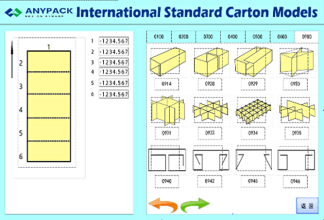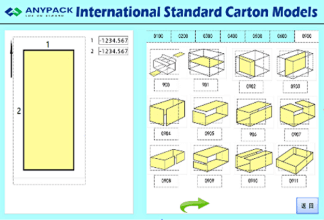 Integrated System Box On Demand
1. SCANNER: measuring station that detects the dimensions of a product or a composition of products. It sends the data to the box machine, which then automatically produces the correctly- sized box.
2. AB2500F: box machine with integrated PRINT ON DEMAND system(AP2500). This high resolution ink jet print system allows to simultaneously print and produce the box.
3. GLUER: glueing station for slotted boxes.
4. TRANSFER STATION: for the packed goods.

Specification
Download Brochure
Size
3500(L) ×1900(W)×5000(H)mm
Power
380V, 50-60HZ, 32A,16KW
Production Rate
400 PCS/Hour
Cardboard density range
Up to 1200g/m²
Max.board size
2500mm Width x Unlimited Length
Min.board size
200mm Width x 650mm Length
Slotting Knife
2 PCS *500mm Length
Max Sheet Size
2500mm Width, Unlimited Llength
Min Sheet Size
340mm Width, 700mm Length
Switchover Time
2-15 Seconds
Cardboard thickness
2-10mm
Horizontal Cutting Knife
1
Box styles
More than 85 Fefco codes