On demand corrugated box making machines have become an indispensable part of the packaging industry. These devices make it possible to produce personalized boxes on in an efficient, cost-effective, and easy manner. They have transformed the way organizations function and are an important tool for streamlining the packaging process. Yet, selecting the correct vendor can be a difficult undertaking due to the abundance of possibilities on the market. In this article, we will go through the key criteria to consider when selecting an on demand machine vendor.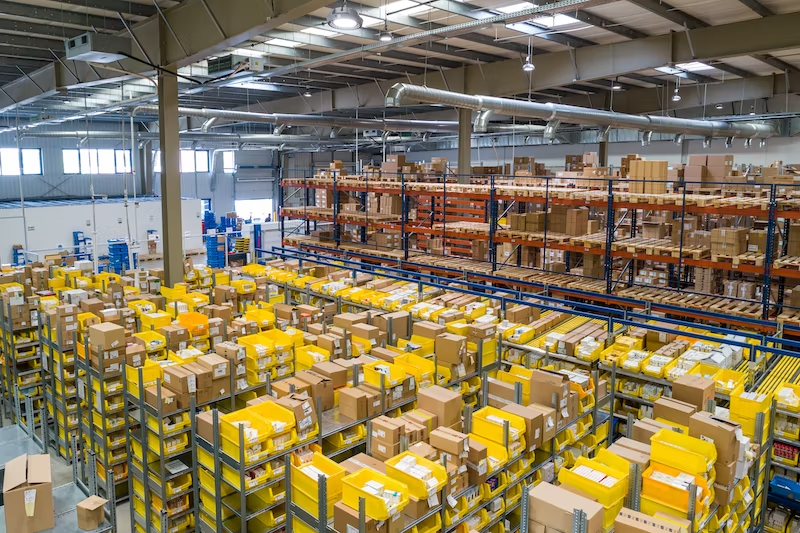 Type of On-demand Corrugated Box Making Machine
It is critical to evaluate the sort of machine that is best suited for your business needs when selecting a seller of on demand machines. There are various types of on demand corrugated box making machines on the market, each with its own set of characteristics and capabilities.
Corrugated box machines are built to make strong, long-lasting boxes that can bear heavy loads and safeguard their contents throughout transportation. These machines are frequently employed in the shipping and packing industries, where high-quality and dependable boxes are required.
Cardboard on-demand making machines, on the other hand, are designed to manufacture lightweight, cost-effective boxes that may be used for a variety of purposes. These machines are frequently utilized in the retail and e-commerce industries, where bespoke packaging solutions are critical for branding and marketing.
Folding carton on-demand making machines are great for generating custom boxes for a variety of purposes, including food and beverage packaging, pharmaceutical packaging, and cosmetics packaging. These machines are meant to fold and glue the boxes, resulting in a clean and professional appearance.
When selecting an on demand vendor, keep the type of boxes you need and the volume of production in mind. This will assist you in selecting the proper type of machine to satisfy your business goals while also providing the most value for your investment.
Quality of Machines
Another key factor to consider when selecting a provider is the quality of the on demand corrugated box making machines. You want a machine that is dependable, long-lasting, that consistently generates consistent results. In the long term, a high-quality machine can help you save time and money by reducing downtime, lowering maintenance costs, and guaranteeing that your boxes fulfill the appropriate standards.
There are various aspects to consider while evaluating the quality of the machines.
To begin, look for providers who manufacture their devices with high-quality materials. This ensures that the machines are strong and durable enough to resist the demands of high-volume production.
Second, assess the vendor's track record of producing dependable machines. Search for providers who have a track record of providing high-quality machines to their clients. You can also look at internet reviews and consumer feedback to get a sense of the vendor's market reputation.
Finally, assess the vendor's level of maintenance and technical support. A competent vendor should offer thorough technical support and training to guarantee that the devices remain in good working order. This will help you avoid downtime and reduce repair expenses, keeping your firm on schedule.
Modification Options
Personalization can help your company stand out in the market and get a competitive advantage. A competent vendor should be able to offer customisation choices to fit your individual requirements. Customization can include the capacity to build boxes of various sizes and shapes, as well as bespoke printing possibilities and other unique characteristics that will set your boxes apart.
When it comes to personalization, every firm has different needs. A food company, for example, may need boxes with perforations for easier opening, but an electronics company may need boxes with compartments to contain numerous accessories. As a result, it's critical to select a vendor who can meet your specific requirements.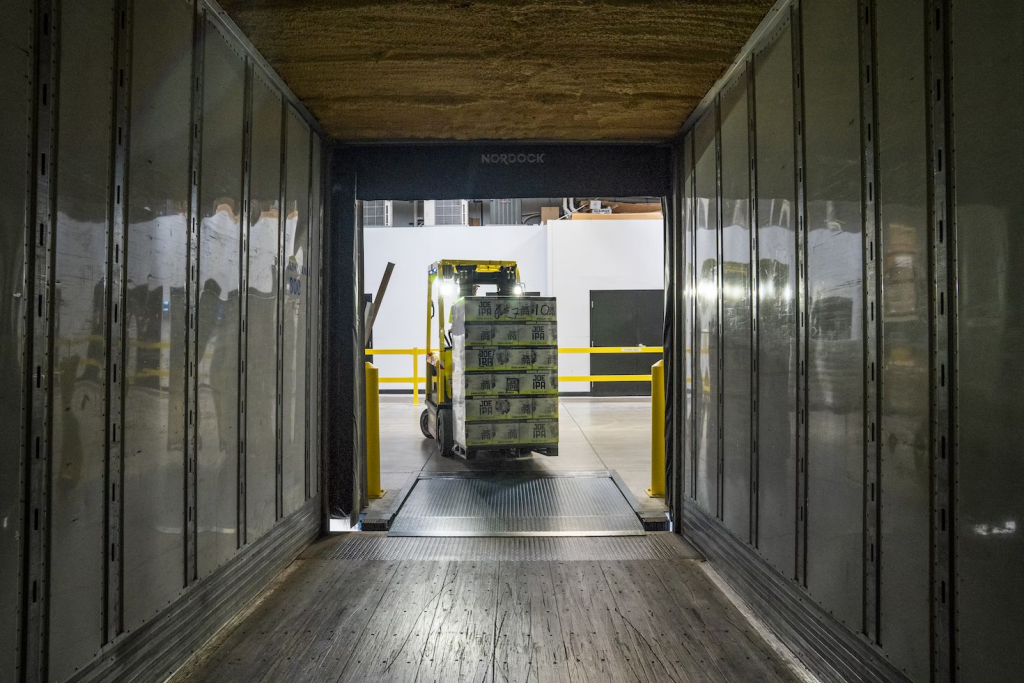 Capacity for Production
Another important factor to consider when selecting an on demand corrugated box making machine manufacturer is production capacity. You want a machine that can make enough boxes to fulfill your company's needs. A vendor who offers machines with high production rates can help you meet the demand for your goods. A vendor who can scale up production as your company grows can also be beneficial.
It's critical to deal with a vendor who understands your company and its potential for growth. You want a provider who can deliver machines that can meet your production needs while also assisting you in scaling up as necessary. A vendor who can give tailored solutions to assist you in optimizing your manufacturing processes might also be beneficial.
Cost
When selecting an on demand corrugated box making machine vendor, price is always a consideration. The entire cost of ownership, which includes the initial purchase price, continuing maintenance and repair costs, and any other associated expenditures such as training and technical support, must be considered. The total cost of ownership might assist you in making an informed decision and avoiding any future unplanned charges.
Certain vendors provide competitive prices, which can be advantageous for enterprises on a limited budget. Financing alternatives might also help manage initial expenditures and spread them out over time. It is critical to engage with a vendor who can give you with a detailed cost breakdown and assist you in selecting the best solution for your company.
Reputation and Consumer Feedback
The vendor's reputation is also critical. The reputation of the vendor reflects their experience, the quality of their machines, and their level of customer service. A vendor with a good industry reputation is more likely to deliver high-quality machines as well as outstanding customer service.
Consumer feedback is also a significant factor to consider when selecting a vendor. Customer reviews can be found on the vendor's website, social media platforms, or review websites. These reviews provide significant insight into other customers' experiences with the vendor and their machines. To acquire a balanced perspective on the vendor's performance, read both favorable and negative reviews.
Look for patterns in the feedback when examining customer reviews. If numerous consumers complain about the same problem, it is most likely a genuine fault with the vendor's machines or service. Also, pay attention to how the merchant handles negative feedback. A vendor who takes the time to answer customer complaints and provide solutions exhibits their dedication to customer happiness.
It is also beneficial to request references from the vendor's current customers. Contact these consumers and inquire about their interactions with the seller and their machines. This will provide you with firsthand information about the vendor's performance and allow you to make an informed selection.
Technical Assistance and Training
Technical assistance and training are important factors to consider when selecting an on demand machine vendor. A vendor who offers comprehensive technical assistance and training guarantees that you get the most out of your system and that you can troubleshoot any problems that may emerge.
Seek for providers who provide on-site training as well as online materials such as manuals and videos to assist you in understanding how to operate and maintain your machine. In addition, the vendor should offer continuing technical assistance to address any queries or problems you may have.
Consider the vendor's warranty and service agreements in addition to technical support. A vendor who provides comprehensive warranty and service agreements indicates their dedication to client happiness and machine quality. These agreements should cover all parts and labor, giving you confidence that your machine will be fixed quickly and effectively.
Warranty and Service Agreements
Always look for sellers who offer extensive warranties and service contracts that include all components and labor. This can provide you peace of mind and ensure that your machine is in good working order.
Anypack Machinery: A Reliable Choice
Anypack Machinery is a well-known supplier of on demand machines. They specialize in delivering custom on demand solutions that are tailored to their customers' specific demands. Anypack Machinery offers a comprehensive selection of on demand machines, including corrugated on demand machines, cardboard on demand machines, and folding carton on demand machines.
Reliable and Durable
Anypack Machinery manufactures reliable and durable equipment that are designed to fulfill the needs of high-volume production using high-quality materials. They provide customisation choices to assist firms in developing distinctive and visually appealing packaging solutions. Furthermore, their machines are designed to be simple to operate and maintain, with complete technical support and training available to assure peak performance.
Commitment to Innovation
Anypack Machinery's commitment to innovation and constant improvement is one of its primary advantages. They are always creating new technology and features to better their equipment and provide their consumers even more value. Our commitment to innovation guarantees that Anypack Machinery remains competitive and offers the most advanced on demand solutions on the market.
Conclusion
Selecting the proper seller of on demand machines is a critical decision that can have a big impact on your company's success. While making your decision, take into account the type of equipment, quality, customization capabilities, production capacity, cost, reputation, technical support and training, and warranty and service agreements.
Anypack Machinery is a major vendor of on demand machines that provides dependable, high-quality machinery adapted to its customers' specific demands. To guarantee that their customers get the most out of their computers, they provide customization options, financing alternatives, complete technical support and training, and warranty and service agreements. Anypack Machinery's drive to innovation and constant improvement opens up endless opportunities for reinventing custom packaging solutions.