ABL1200 from anypack is an automatic custom packaging system capable of creating efficient custom-boxes from a continuous Z-shaped corrugated. Designed to address the needs of shippers, such as e-commerce and fulfillment companies, that need to procure and stock multiple size boxes to satisfy varying packaging needs. ABL1200 gives them the ability to reliably package and ship right-sized single and multi-item orders.
Brief introduction
The ANYPACK custom packaging system optimizes all steps of package fulfillment by creating fit-to-size boxes for variable-dimension, single- or multi-item orders. With the ANYPACK ABL1200 you can see immediate return on investment and package orders with complete confidence.
Download Brochure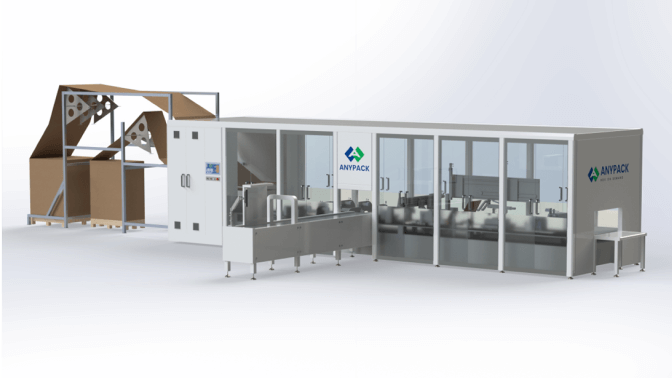 How will the On Demand Making Machine bring you more benefits ?
Minimizing Freight Cost by 20%-35%
Optimizing Warehouse Space by 40%
Reducing the Labor by 75%
Reducing Using the Cardboard by 28%
Increasing Throughput by 50%
Fully Automatic AnyPack On Demand System
1.
SCANNING:
Put the product into the scanner to measure the overall size of the product or use WMS/ERP integration to receive proper dimensions.
2.
INFEED:
Load 1000/1200 mm wide corrugated Z-shaped paper based on scanned information. The cutter will cut the right length of each paper sheet. Then conveyed to the feeder.
3.
CUTTING & SLITTING:
The paper selector sends the paper and cut to the right length. The slitting process helps format the paper with vertical/horizontal operations( slitting, creasing,slotting).
4.
PLACING &PACKING:
The conveyor belt moves the product above the cardboard, the machine automatically glue and folds the proper sides of the box.
5.
LABELING:
The packed product moves the labeling stand where the system sticks a pre-printed label. The last step is the scanning process to avoid any database errors and mislabeling.

Specification
Download Brochure
Size
6500mm×15000mm×3500mm (W×L×H)
Powder
380V, 50-60HZ, 50A, 20KW
Production Rate
1000 Units/Hour
Max Box Size
800mm×600mm×215mm (W×L×H)
Min Box Size
240mm×150mm×35mm (W×L×H)
Sheet Thickness
2.5mm~8mm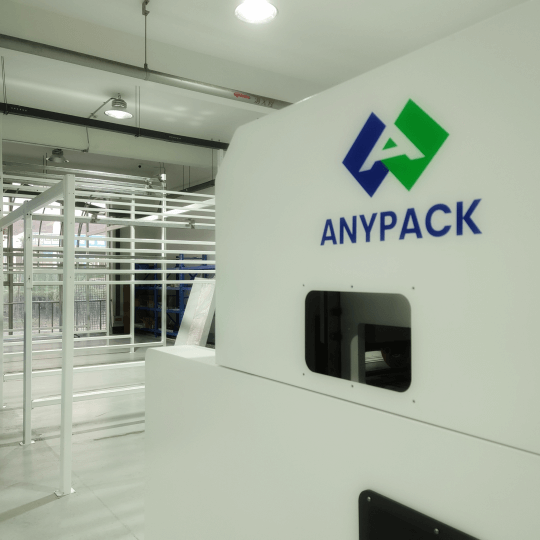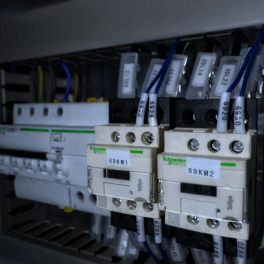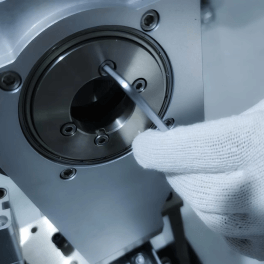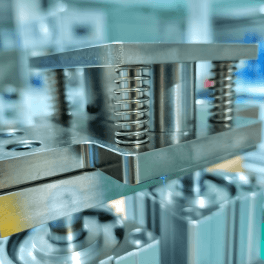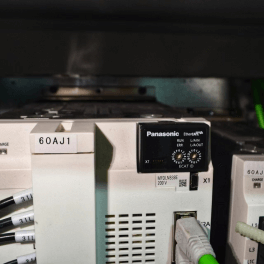 Lorem ipsum dolor sit amet consectetur adipiscing eu eget at rhoncus commodo nisisd Lorem ipsum dolor sit amet consectetur adipiscing eu eget at rhoncus commodo nisisd