The curtains have drawn on the prestigious Sino-Corrugated 2023, the world's largest and most authoritative corrugated industry exhibition. Held in Shanghai, China, last week, the event witnessed the convergence of over 700 renowned domestic and international brands specializing in corrugated cardboard, packaging machinery, packaging materials, and printing. With its remarkable scale and diversity, the 2023 Sino-Corrugated expo attracted more than 50,000 visitors from all corners of the globe. Among the prominent participants, Anypack, a leading enterprise in the packaging machinery sector, showcased its cutting-edge on-demand solutions catering to various industries, including carton factories, furniture manufacturers, kitchenware producers, e-commerce platforms, logistics companies, and warehousing centers. The company's presentation drew substantial interest from potential clients hailing from Brazil, the United Kingdom, Germany, Poland, Russia, the United States, India, and beyond.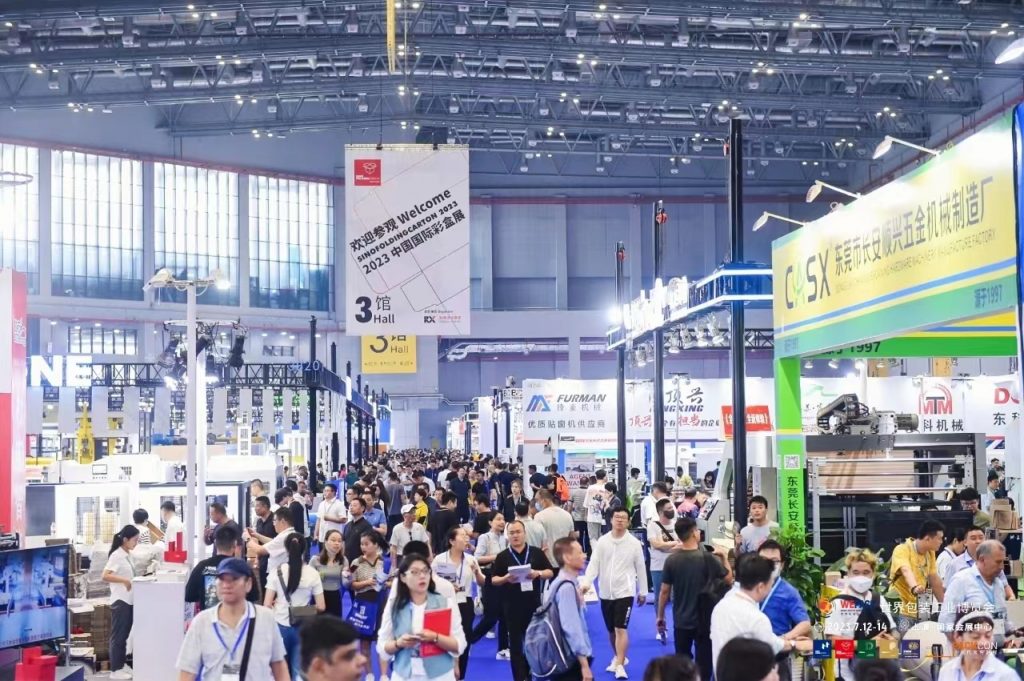 The Global Stage for Packaging Innovations
Sino-Corrugated has earned a reputation as one of the most significant platforms for the corrugated industry, fostering advancements and facilitating connections across the global packaging community. As the 2023 edition unfolded in Shanghai, attendees were treated to an array of innovative solutions that showcased the transformative power of the corrugated sector.
Anypack's Trailblazing Contributions
As a pioneering force in the packaging machinery sector, Anypack proved to be a standout participant at Sino-Corrugated 2023. The company's exhibits featured a wide array of on-demand corrugated box making machines tailored to meet the diverse needs of various industries. From corrugated carton-making machines to specialized packaging solutions for furniture, kitchenware, and e-commerce industries, Anypack demonstrated how it is revolutionizing the packaging landscape.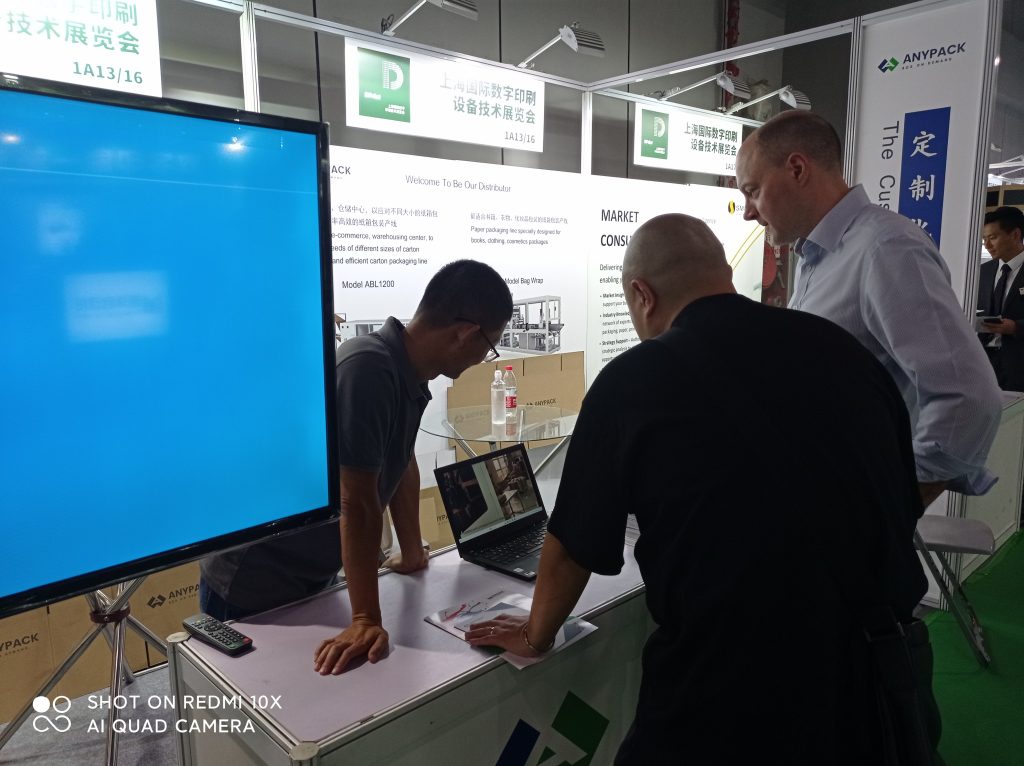 The Versatility of On-Demand Machine
The concept of on-demand corrugated box making has been gaining traction across industries due to its flexibility, cost-effectiveness, and environmentally friendly nature. Anypack's innovative machines enable businesses to produce customized packaging on-site, eliminating the need for excess inventory and reducing waste. This unique approach not only enhances supply chain efficiency but also aligns with the global sustainability agenda.
Exploring Diverse Applications
Anypack's booth at Sino-Corrugated 2023 was abuzz with visitors eager to witness the application of their cutting-edge machines across different sectors. Their packaging solutions were showcased for diverse industries, including carton factories streamlining production, furniture manufacturers optimizing packaging for delicate products, and kitchenware companies providing secure and appealing packaging for a range of products.
The Rise of E-Commerce and Logistics
With the exponential growth of e-commerce, Anypack recognized the importance of tailored packaging for online retailers. Their solutions cater to the unique demands of e-commerce platforms, offering efficient packaging processes to handle the rising number of shipments worldwide. Additionally, logistics and warehousing centers expressed keen interest in Anypack's solutions as they seek ways to streamline operations and reduce packaging-related costs.
International Reach and Business Opportunities
Sino-Corrugated 2023 lived up to its reputation as a global networking hub, attracting visitors from various continents. Anypack's booth became a melting pot of diverse cultures and languages, with clients from Brazil, the United Kingdom, Germany, Poland, Russia, the United States, India, and numerous other nations converging to explore business prospects.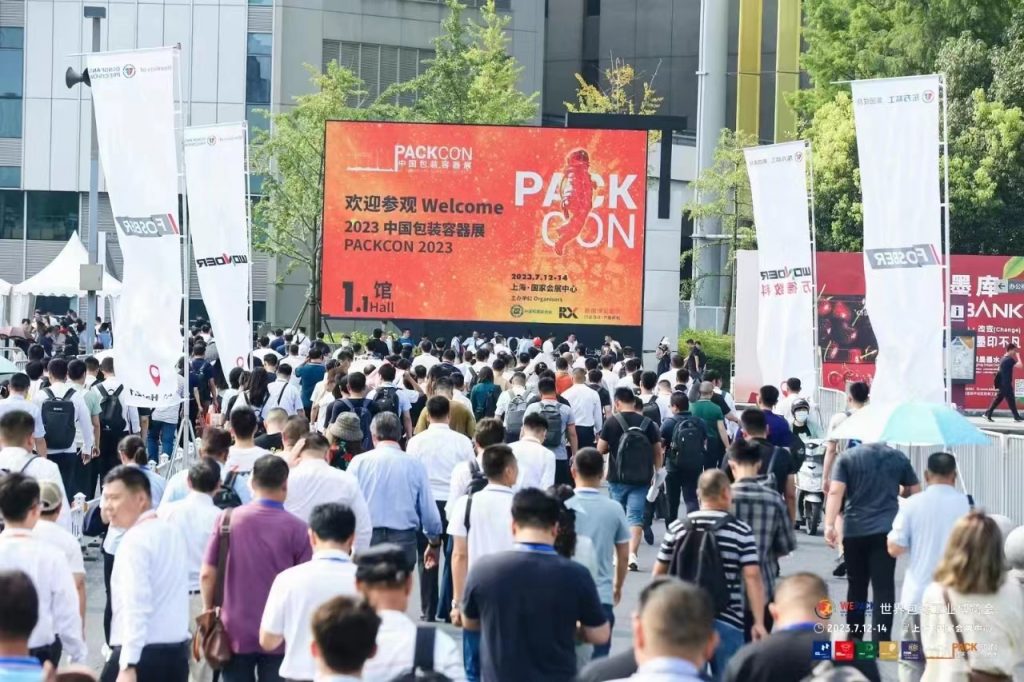 Conclusion
The successful conclusion of Sino-Corrugated 2023 in Shanghai stands as a testament to the vibrant and innovative nature of the corrugated industry. With Anypack's pioneering contributions and commitment to sustainable on-demand corrugated box, the future of packaging looks promising. As the international community continues to seek greener and more efficient solutions, events like Sino-Corrugated serve as vital catalysts for progress, fostering partnerships and knowledge exchange in the ever-evolving world of packaging.